Profile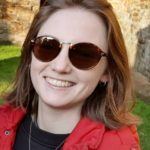 Katherine Graves
Curriculum Vitae
Education

I went to Stoke Poges Primary School (1999 - 2013), which is very close to Slough, in the South East. Then I went to an all-girls grammar school called Beaconsfield High School from 2006-2013, for years 7-13. After that, I did my first degree at the University of Manchester in Physics (2013-2017) and I loved every second there, Manchester is still my favourite city. Currently, I am at the University of Leeds, and I've been here since 2018.

Qualifications

GCSEs: 6 A*, 3 A, 1B A levels: Maths (A*), Chemistry (A), Physics (A), Further Maths (C) AS levels:English Literature (C) Degree: First class master's degree in Physics

Work History

In order from 2012 - now: Checkout assistant at Tesco, Bar staff at Manchester Academy (music venue), Bar supervisor at Manchester Academy, Supermarket assistant at Waitrose, Hotel staff in French Alpes during my ski season, Data analyst for RS components.

Current Job

PhD student at the University of Leeds. That means I find things out that nobody else has done before and when I finish I will be a doctor (but of engineering).

Employer
Favourite thing to do in my job: Getting to look at really really really small things under a microscope (0.00000001m)

About Me: I'm Katherine, and I'm a first year PhD student at the University of Leeds and I'm looking at getting rid of plastic. Besides science, I love going to see live music and music festivals, cooking and skiing/snowboarding.

Read more

I'm Katherine, and I'm a 24 year old PhD student living in Leeds with my older sister. She loves living with me because I do all the cooking! I'm also a vegan, which I think has made me a better cook as I have had to think outside the box with the things that I make.

My favourite thing to do in my free time is go to gigs or music festivals as I love live music. I also try and go skiing once a year, and this year I'm going to Andorra, which is a tiny country between France and Spain. I've been skiing since I was 9 and learnt to snowboard on my ski season, which I did during the winter of 2017/18. I'm the one in orange!

I love going travelling, and have been to 25 countries around the world. Madagascar was probably my favourite, as it was so beautiful and I got to hand-feed lemurs!

I also write for the science section of the university newspaper, which is pretty cool as I can write about pretty much whatever I like. I recently wrote an article about the huge locust swarms in East Africa.

My Work: There is too much plastic in the world - my experiments turn plastic waste into more valuable things, which are very small- about 10 billionths of a meter! I look at these using x-rays and microscopes.

Read more

I've always really cared about the environment, so I was shocked when I learnt that every single bit of plastic that has ever been put in landfill is still there and hasn't broken down. I was also horrified at the amount of plastic waste that the world makes – and so I decided I wanted to do something about it.

The thing I am most interested in is changing plastic into more valuable stuff – in my case this 'stuff' is called carbon nanotubes, or CNTs for short. Nanotubes are very, very, very small tubes of carbon that are only a few atoms thick but hundreds of atoms long! (Nano means 0.000000001). You can see one in the picture below, which was taken using a special type of microscope. The dark grey blob is a metal, and this is what carbon atoms latch onto to grow into tubes.

But why bother making CNTs? Well, because they do loads of cool things. They are extremely strong – if you made a tube of steel the same size as a CNT, the CNT would be 100 times stronger! They also have very interesting electrical behaviour, and scientists are trying to make electric parts out of CNTs that could be put into your phone to make it run faster!

The reason that I can grow CNTs from plastic is because plastic is FULL of long chains of carbon. My job is to get the carbon atoms out of these chains and reassemble them into CNTs, which I do by heating up the plastic. The reactor I use is in the photo below.

I use different types of electromagnetic radiation to in lots of different ways. One of the most common things I do is use x-rays and visible light to look at bonds between carbon atoms – this tells me if I have made CNTs, and if they are any good.

My Typical Day: I wake up usually around 7.30am, and then walk 15 minutes to work, getting in for about 9am. The first thing I do every day is have a cup of tea, but after that my days change day by day! I either go to my Then I go to my laboratory, where my science equipment is. I get my equipment ready and then run an experiment, which takes about 3 hours. I try and finish this in the morning so I can have lunch and spend the afternoon learning more about what I have done!

Read more

As a PhD student, I get to plan what I do every day and I try to make every day a bit different so that I don't get bored. In a normal week, I try to do two or three experiments to make nanotubes – and these usually take me all day!

I spend the rest of my time on the computer crunching the numbers from experiments I have done, reading about other scientists doing experiments like to mine or writing news articles for the university newspaper.

I work in an open-plan office, so there are always people around to go and have lunch with or grab a cup of tea. My desk is close to my supervisor's office so I have to make sure I'm not procrastinating too much! A PhD supervisor is someone that is an expert in the area of science and is there to guide and support you throughout your PhD. I have three supervisors so I'm very well supported!

My Interview

How would you describe yourself in 3 words?

Enthusiastic, inquisitive, driven

What or who inspired you to follow your career?

Dr. Melanie Windridge, who gave a talk at my secondary school. She gave a talk about doing a PhD in Nuclear Physics, and that inspired me to study physics at university.

What was your favourite subject at school?

I always loved maths

What did you want to be after you left school?

An astronaut

Were you ever in trouble at school?

I got my fair share of detentions in year 8... (13 of them)

If you weren't doing this job, what would you choose instead?

I'd love to be a ski or snowboard instructor

Who is your favourite singer or band?

Bombay Bicycle Club (I've seen them twice this year already!)

What's your favourite food?

My homemade sticky toffee pudding

What is the most fun thing you've done?

Zip lined 2500m across a river in Peru, and even went upside down!

If you had 3 wishes for yourself what would they be? - be honest!

I would wish that the climate change and pollution crisis the planet is facing was solved. But that would put me out of a job, so I would then wish for £1bn so that I could travel the world in an environmentally friendly way, and put money towards a company that is fully committed to a circular economy (reusing and recycling everything we have, rather than throwing it away). My final wish would be that every restaurant in the world had good vegan options on the menu so that I could eat wherever I wanted.

Tell us a joke.

What did the drummer call his twin daughters? Anna one, Anna two!
---
---
---